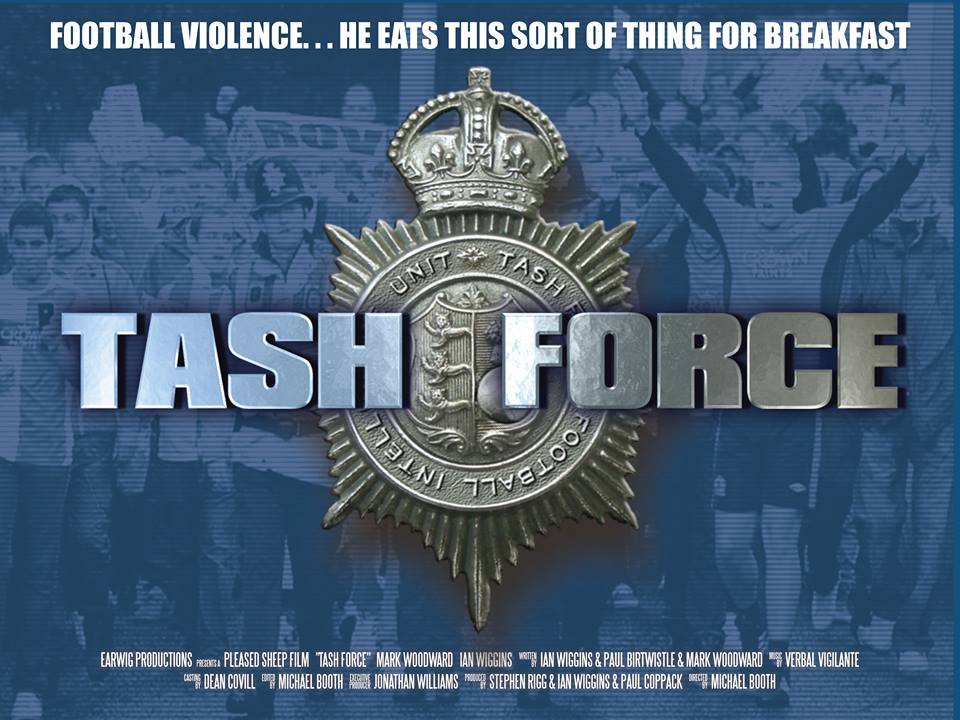 Today saw the release of our second feature film Tash Force on DVD. You can buy a copy in all good retailers (Amazon/Play.com, etc) and in-store at HMV.
Plenty of extras on there, it's well worth a purchase!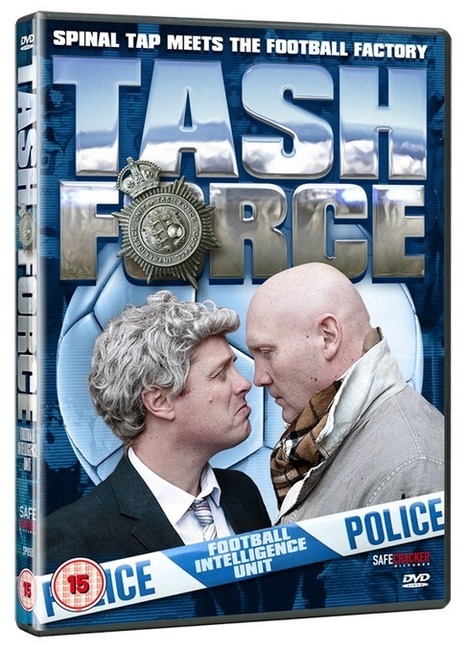 Product Details
A hilarious mad-cap comedy about Tash McDermott (MARK WOODWARD), Head of Lancashire Constabulary's Football Intelligence Unit, as he tries to track down a football hooligan ring leader, and put a stop to any "shenanigans" on the terraces. Tash is on the trail of the elusive Nightmare , a notorious football firm hooligan. Inspired by TV programmes like Police, Camera, Action, Tash is giving a journalist (IAN WIGGINS) unrestricted access to cover his operation. But Tash is stuck in the glory days of the past, when football was a man s game, women knew their place, a ruck was pretty much guaranteed, and he was top of the league for arrests and banning orders.
Tash senses that being the subject of a documentary will restore his status, put him right back where he deserves to be, and maybe even make him a star. So he takes his eye off the ball and starts playing up to the camera. But that, and the fact the he can t hold his beer, ends up landing him in serious trouble.
DVD Extras
:
Baddest Bastards - Tash runs through his captured hooligans
Boardroom Extra - Tash and Terry have a boardroom spat
John Robb TV Interview
Tash's Christmas Message 2011
Tash's webcam
Tash ForceTrailer
Tash McDermott Hardcore Drinker - a featurette