Here we are in the South of France at the Cannes Film Festival. Wish I had my laptop so I could do a proper write up with pictures and suchlike but I've posted a few pics and updates on Twitter and Facebook.
Apart from the thunderstorms today it's not been a bad first day. We went to see the new Wes Anderson film Moonrise Kingdom which I quite enjoyed.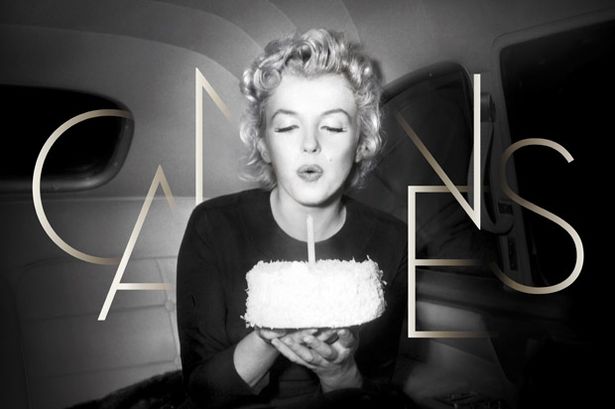 Then later on we met a few people in the UK pavilion, then moved onto happy hour at the short film corner. Then after some networking we went to the cocktail party at the American pavilion. Strange one that as I didn't see many cocktails. What they did have was lots of wine which was consumed enthusiastically. However the strangest thing was the food - aside from a cheese and fruit buffet, also being served from platters were single crisps (or potato chips if you're one of our American cousins) with a tiny square of salmon on top, with a minuscule globule of caviar acting as the cherry on the cake.
Then a bizarre moment when we ended up trying to help a guy in the Palais Artistes Entrance toilets with the taps. Actually Paul was useless too, so I had to rewash a hand again to display how to master the infra red sink. Then on leaving Fiona looked at both me and Paul, as the guy we'd been helping was going on his way. Gobsmacked she said... "That was Richard Curtis."
After that we were informed via text message that legend Bill Murray was in the Martinez so myself, Fiona Brownlie and Paul Gordon headed over there to catch sight of our hero. We carried on drinking while Paul ordered a hot chocolate. Sadly Bill Murray had long since gone by then but in the bar was Jane Fonda, Jean Paul Gaultier and Eva Longoria. Full marks to Fiona Brownlie for doing the whole celebrity spotting there as I've gone totally rubbish. I'm sure my eyesight is getting worse.
We later headed to the Grand, then moved swiftly to the Petit Majestic where I ended up staying till around 4.30am chatting to old and new friends.
The next day, tired, I ended up almost bumping into the bad guy from Casino Royale
Mads Mikkelsen
. More networking, and a large meal later we met up with Dave Madison and co at the Grand. But it was an early night for me (left at 1.15 in the morning). Then woken up by thunderstorms and Paul telling me to get Dracula 3D tickets (which I just missed by a whisker). Anyway onwards bound let's see what Saturday brings.
Please note this is a summary, I couldn't possibly write every little thing that happens, like the incident yesterday where Mario and Luigi were driven in a car by a guy in a Mekon mask and almost got their car tipped over by an over enthusiastic crowd. Also blogging on an iPad isn't fun. I mean it takes ten times longer to do anything on this thing! Anyway...
Saturday 20th:
went into the American Pavilion for the panini of the day. Chicken with caramelised pineapple and some green stuff. It was that blustery that half of my crescent of crisps flew onto another mans table. As we were eating Alec Baldwin was in the next pavilion being filmed, literally right behind us and above us. Felt like he was watching me eat as he kept walking back and forth.
After that myself and Fiona went on a tour of the hotels. It was very busy so sadly coffee at the Martinez wasn't an option and the Carlton was jam packed so we went to the Grand and managed to find a seat.
I tried every avenue to get Dracula 3D tickets and thankfully the kind lady at the ticket desk gave myself and my good friend Dave Madison a ticket each. But it was a long wait till midnight so Paul and Dave took the opportunity to have their first Cannes flan of the festival.
I decided to go for the Hot Dog Simple option, and then we bumped into our friends Simeon and Rachel again. We talked about their forthcoming distribution company, their festival and upcoming projects. Rachel tested out her Derren Brown mind powers on me, successfully I will add. Then we split and headed to the Majestic hotel to pick up some documentation. There I bumped into Francesca Sansalone, manager of Movin' Melvin Brown. After that it was back to the Palais and Tim Roth walked right by me, he looked more tired than me. We later discovered some vending machines hidden deep within the Palais walls, one of which yielded one quid beers! Well technically it was one euro but one quid beers sounds better.
Then it was onto the red carpet for Dario Argento's Dracula 3D...
We walked up the red carpet, took our seats, got our ill fitting glasses and then... The 3D wasn't working. After a minute or two of confusion the lights came back up and the festival director Thierry Fremaux made his apologies. After a few attempts at restarting, the film came back on and everyone cheered. "I am the count." Said Dracula. "He looks like a count." Said Paul Gordon, perhaps a little too loud. As for the film, all I'm going to say is praying mantis. It's certainly the most off the wall Argento film I've ever seen. And that's saying something!
Sunday 20th:
Nothing much to report today. It's been piddling down, bouncing off the floor with rain. Received a really good message earlier from an actor of some repute who wants to meet regarding my next project so hopefully we can. Also later on I've got a cocktail event to go to with Arriflex. So because of the lack of action it's given me the opportunity to update my blog. Hopefully it will brighten up tomorrow it's supposed to, fingers crossed!